Visitors to our major new exhibition FRED TSCHIDA: CIRCLESPHERE are in for a truly one of a kind auditory experience on Sunday 17 and Sunday 31 October. Sonic Artist James Wilkie will be performing in collaboration with musicians Supriya Nagarajan, (Sunday 17 October) Bill Moulton and Ollie Green (Sunday 24 October) and Aram Zarikian (Sunday 31 October).
Unlike a typical musical performance, the collaborators will come together only briefly to explore CIRCLESPHERE in private before mounting a two-hour long, evolving and frequently improvised auditory experience in the gallery environment – each performer inspired both the other's playing and by the rotating neon sculptures before them.
Visitors are invited to bear witness to this truly unique performance, whether just passing through, dropping in for a while, or staying for the duration of the performance.
At the end of each performance, Wilkie will be in conversation with his collaborator for the day, discussing the experience of preparing for and undertaking the performance. Visitors are invited to return for the talk (if you didn't stay for the duration) and the concluding Q&A session.
Chairs and cushions will be made available for visitors to get comfortable and enjoy the performance.
Schedule
12:00 – 14:00 (Performance)
14:15 – 15:00 (Talk / Q&A)
This is a free drop-in session but we are offering a number of reserved seats.
Reserve your seat
---
About the Artist
James Wilkie uses the openness of sound making and listening to connect stories, places, and people.
James has created ambient music design for film composers Hans Zimmer and Geoff Zanelli at Remote Control Productions to designing immersive sound installations for OPPO Phones and media artist, Jiayu Liu's Future Everything work. James has produced Soundwalk apps for Lewisham Council and Beckenham Place Park, and collaborated as a sound artist on many installations including Lisa Lee's Serenade of the Woods, an installation which uses computer vision to compose music from the movement of plants and trees, and has been shown internationally.
Connecting stories is at the heart of James' work using the openness of sound making and listening to map new perspectives on narratives, places, and people, for the imagination to mediate and explore through sound.
---
Collaborative Musician
Supriya Nagarajan will be joining James for our 17 October session, Supriya is a UK based vocalist/composer who creates cross- cultural cross-genre concept driven immersive music work. She has toured the globe and created work for festivals like the hcmf//, Ultima Oslo and Iceland Symphony Orchestra. She is a Performing Rights Society/Jerwood composer and an alumni of New voices 2018 Sound and Music. She is the Artistic Director of Manasamitra, a UK based arts charity and a passionate advocate for fair access in the music sector. Apart from Dusk Notes, recent releases were on the Come Play with me and  Café Oto's Takuroku labels. Supriya also hosts a radio show on Worldwide FM.
Supriya's work on Glowing Neon Hums is kindly supported by YSWN.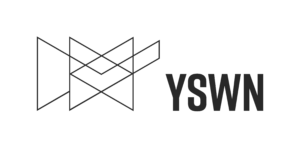 NEVER MISS A MOMENT
Join our mailing list today and you'll receive updates on CIRCLESPHERE, as well as our full programme of exhibitions, events, workshops and more.
Sign up