Vacancy: Arts and Health Programme Manager
Our new NHS-funded Arts and Health programme, 'Re-emerge' will be an early-intervention programme helping vulnerable people whose mental health has particularly suffered in the pandemic to gently re-engage with others in a non-clinical, creative, supportive and healthy setting so that they can successfully resume their daily lives in a post-pandemic world.
Are you the person we need to help develop and lead this exceptional programme?  You will be part of The Art House's amazingly creative Programme Team, liaise with a broad range of partners, participants and stakeholders across Wakefield and help make a lasting difference in people's lives.
Find out more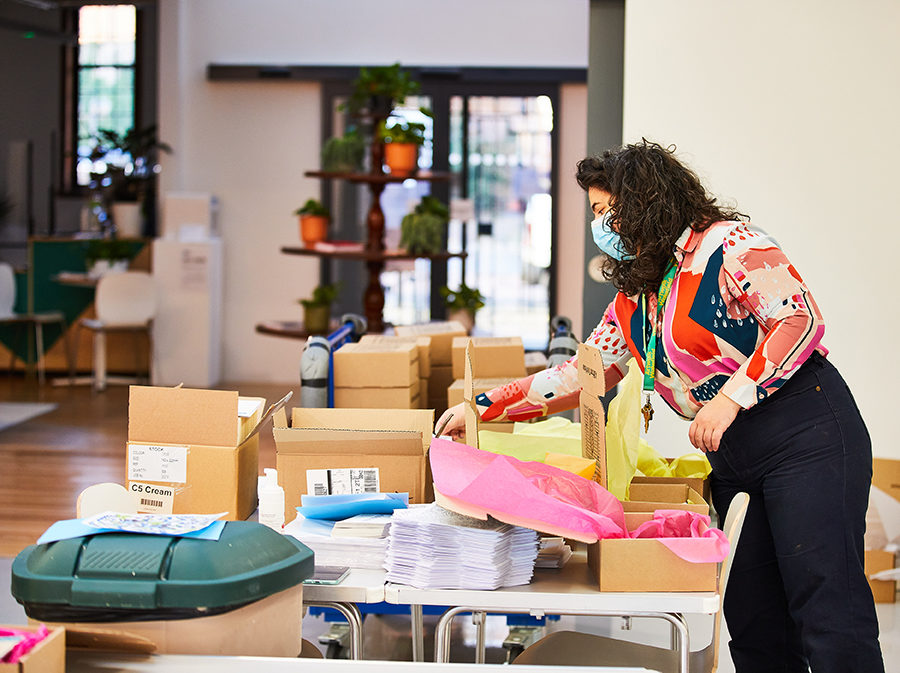 #ArtOpps
Already an artist? Want to find out how to get involved behind the scenes at The Art House?
Explore our For Artists pages now for more information on residencies and commissions, studios, memberships and more.
More info