Hang Zhang: Through the Party Ring
Gallery | until 5 February 2023
Artist Hang Zhang invites us to be transported to her posthuman world of immersive installation, which celebrates her first-ever solo exhibition.
Through the Party Ring is a new immersive installation that explores timely issues around class, identity, patriarchy and the female body. Leeds-based emerging artist Hang Zhang challenges the boundaries of art to address these topics through humour and fiction.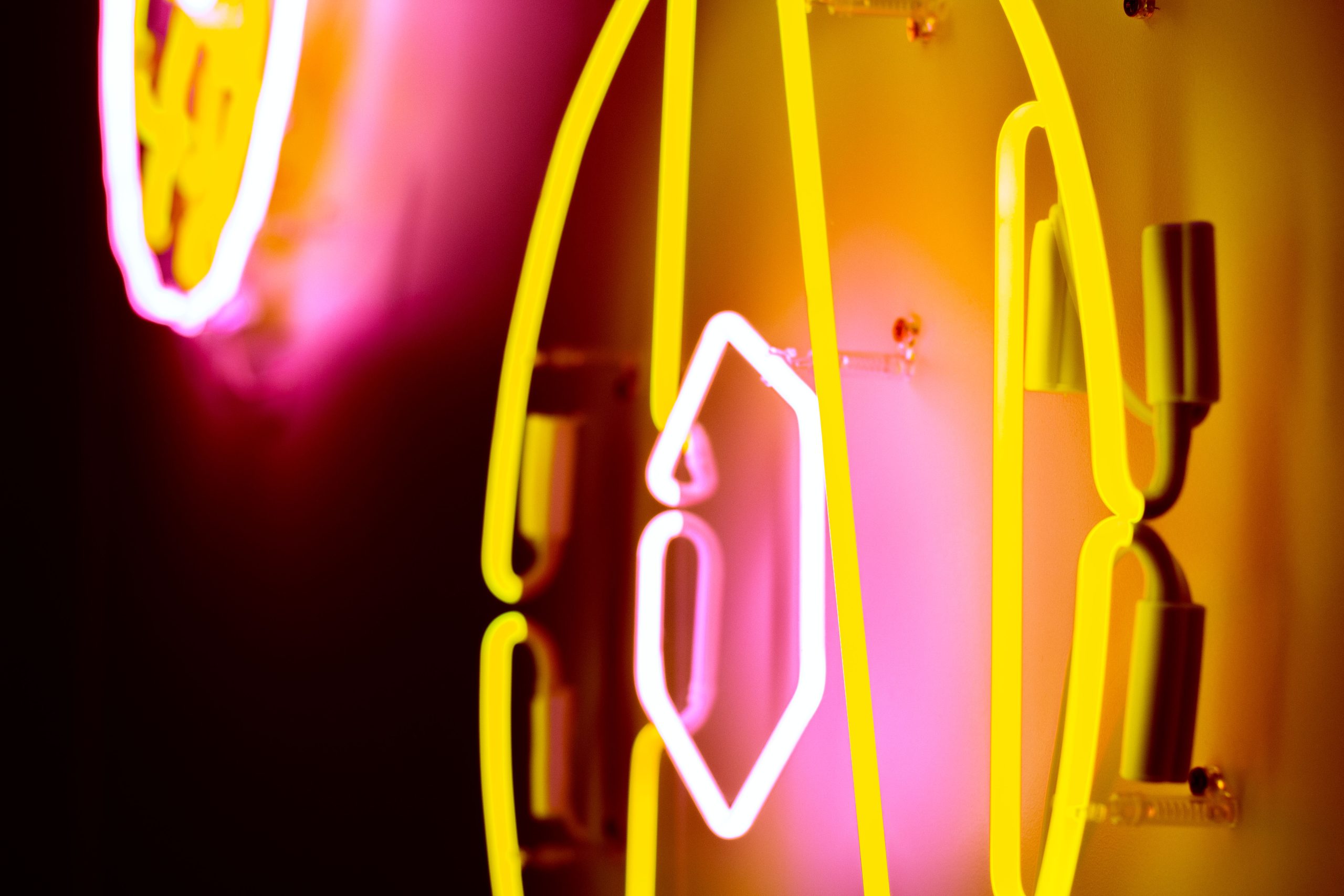 Reframing, Reclaiming
Tiled Gallery | until 25 February 2023
The Art House and The Hepworth Wakefield present
Reframing, Reclaiming, an exhibition bringing together the works of seven female and non-binary artists living, or with roots, in Yorkshire. The collection of works, though created independently, collectively speaks to an experience known and related to by many.
In a timely exhibition confronting and representing a modern existence, the artists explore themes of class and labour, body and identity politics.
Samuel Nnorom
Gallery | 11 February– 12 March 2023
Our first new exhibition of the year will be from Nigeria-based Samuel Nnorom; his first solo exhibition in the UK. Nnorom grew up surrounded by colourful fabrics and experimented with sewing – influences by his mother's tailoring workshop.
Reinvention and critical question are integral to Nnorom's work. The artist creates sculptural installations using a process called bubbling, to explore concepts of social 'bubbles'; interrogating personal experiences which relate to socio-political issues in Africa.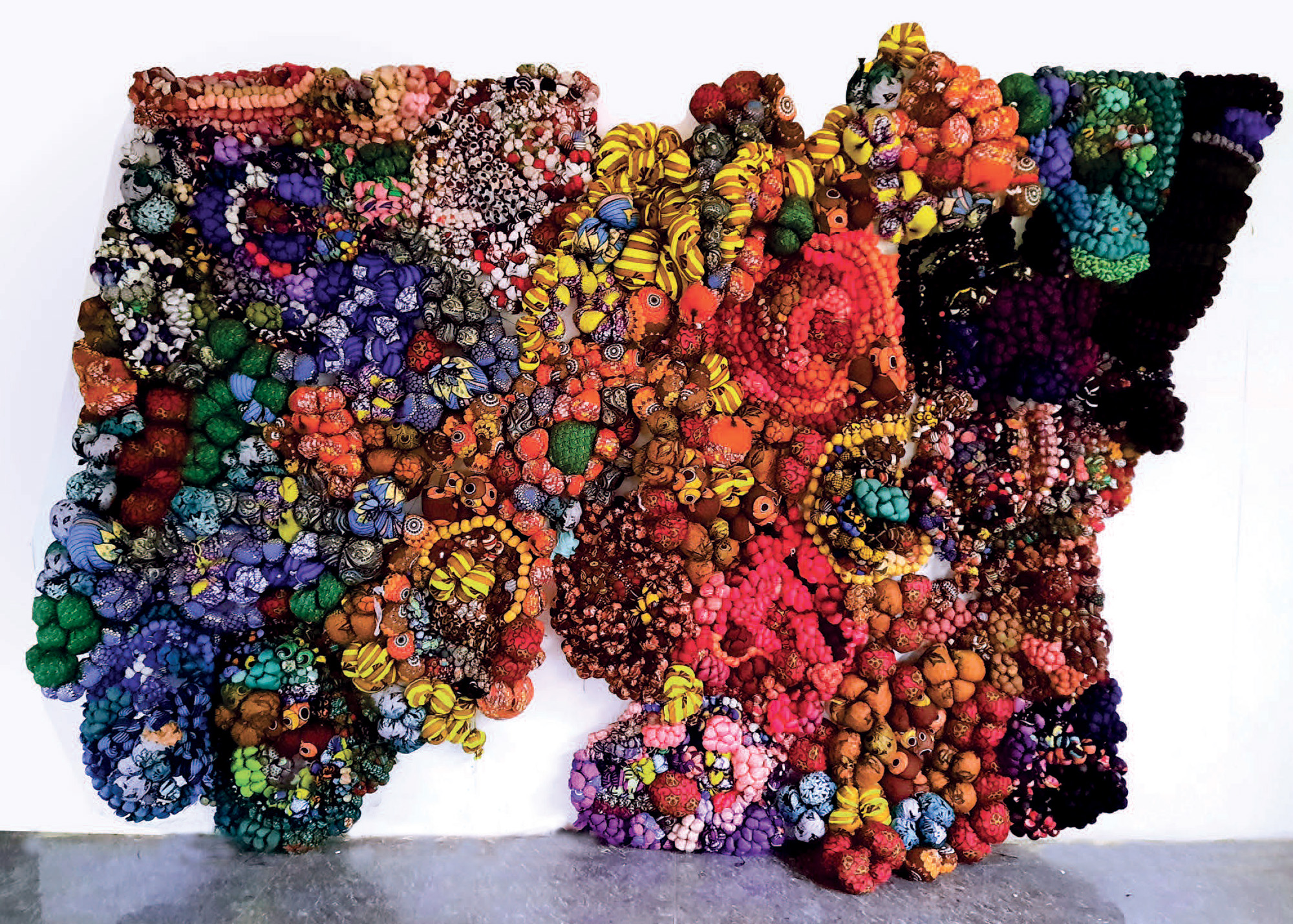 Jessie Davies
Tiled Gallery | 4 March–9 April 2023
Jessie Davies' painting practice highlights the importance of the UK's fragile and threatened wetland environments, which play a vital role in our wider ecosystems.
Living with autism and multiple disabilities, and spending her life in a wheelchair, Davies' access to, and view of the rural environment, is from a particular angle. Her artworks powerfully speak through her bold and impressive textured techniques and this will be the first major retrospective of Davies' work.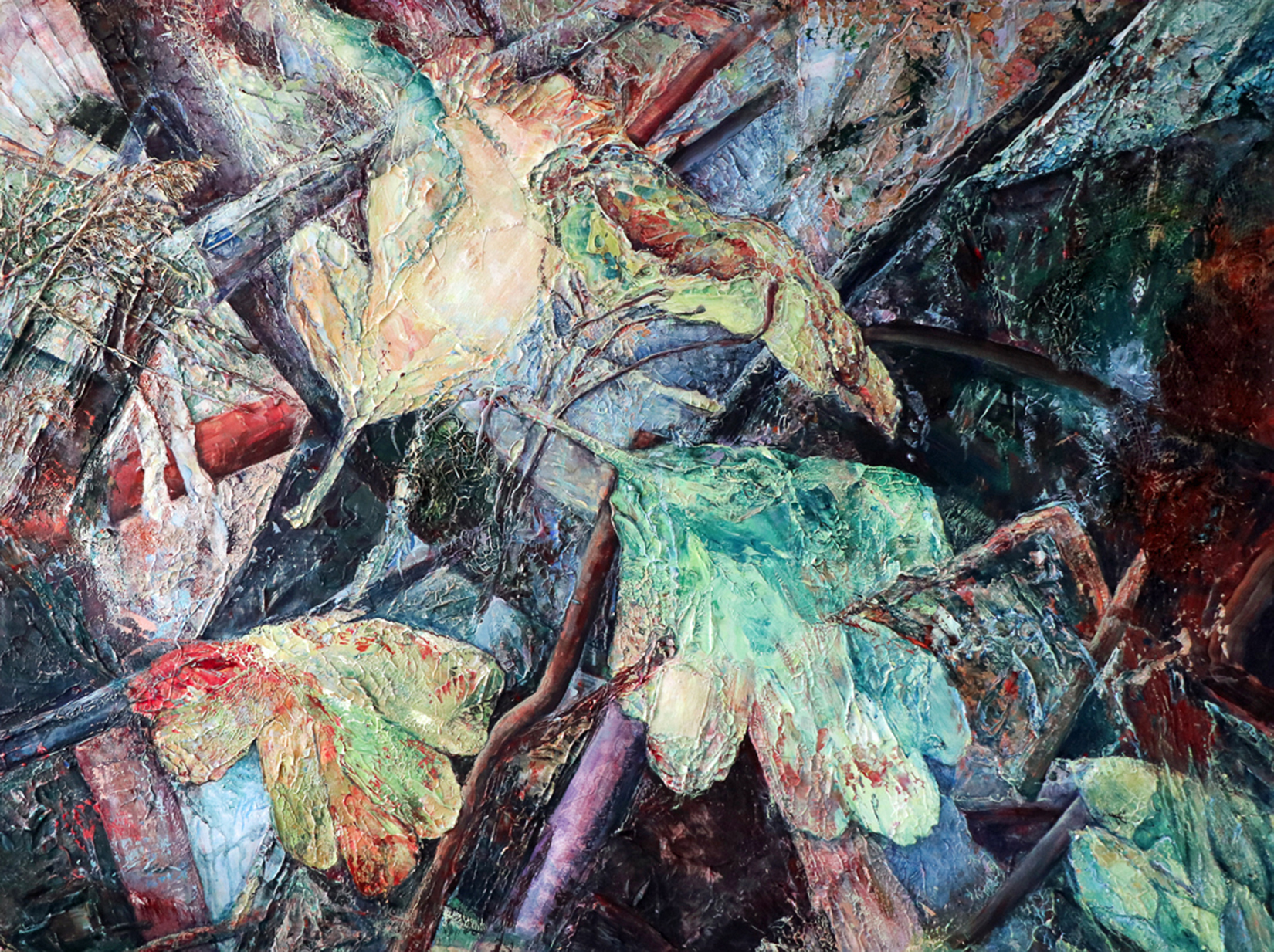 Her performance is taking place at the beginning and end of the world
Farrah Akbarali | Foxy Azukar | Hannah Moulds | Krystle Patel | Mariette Moor | Stela Brix | Vanessa Walters 
Gallery | 29 March–14 May 2023
This collaborative project brings together the work of some of the most exciting emerging artists working today. The seven female artists, who have recently graduated from Goldsmiths University, have come together to explore their shared interest and passion for language. The new work considers non-verbal communication as an exploration into how humans perceive and experience the world through sensory behaviour.