Mohammad Barrangi presents his most comprehensive solo exhibition featuring his large-scale murals as well as revealing his first-ever sculptural works, developed using pioneering 3D-printing technology with the support of XPLOR, Production Park's state-of-the-art research and innovation centre for entertainment technology and production, based in Wakefield.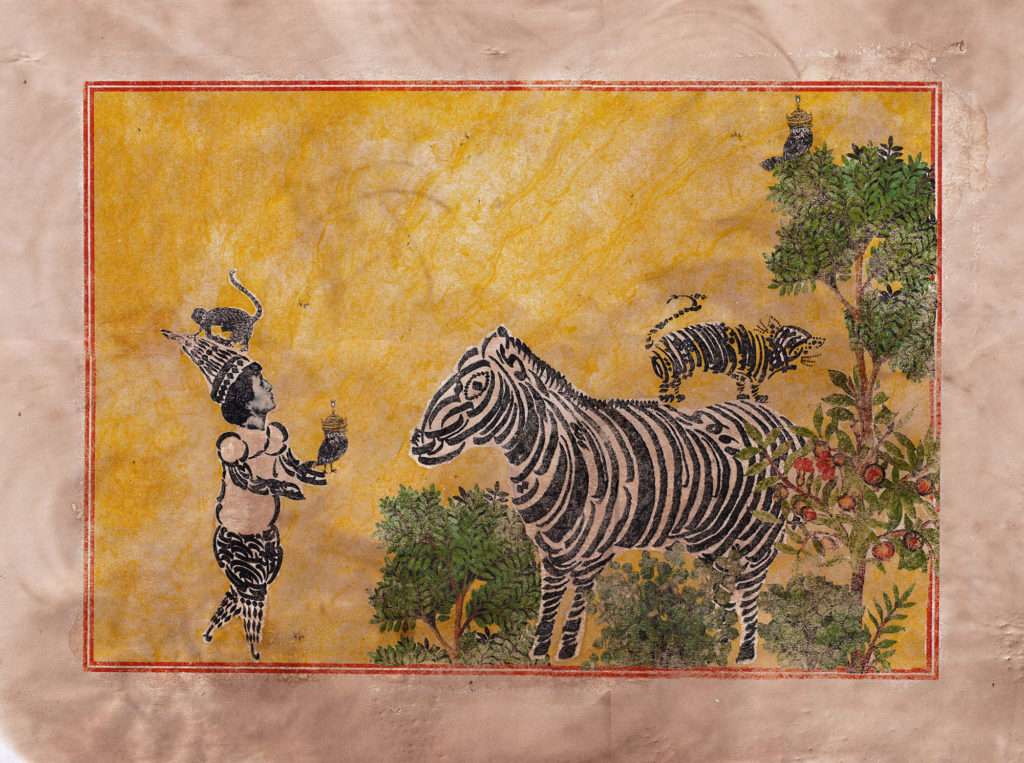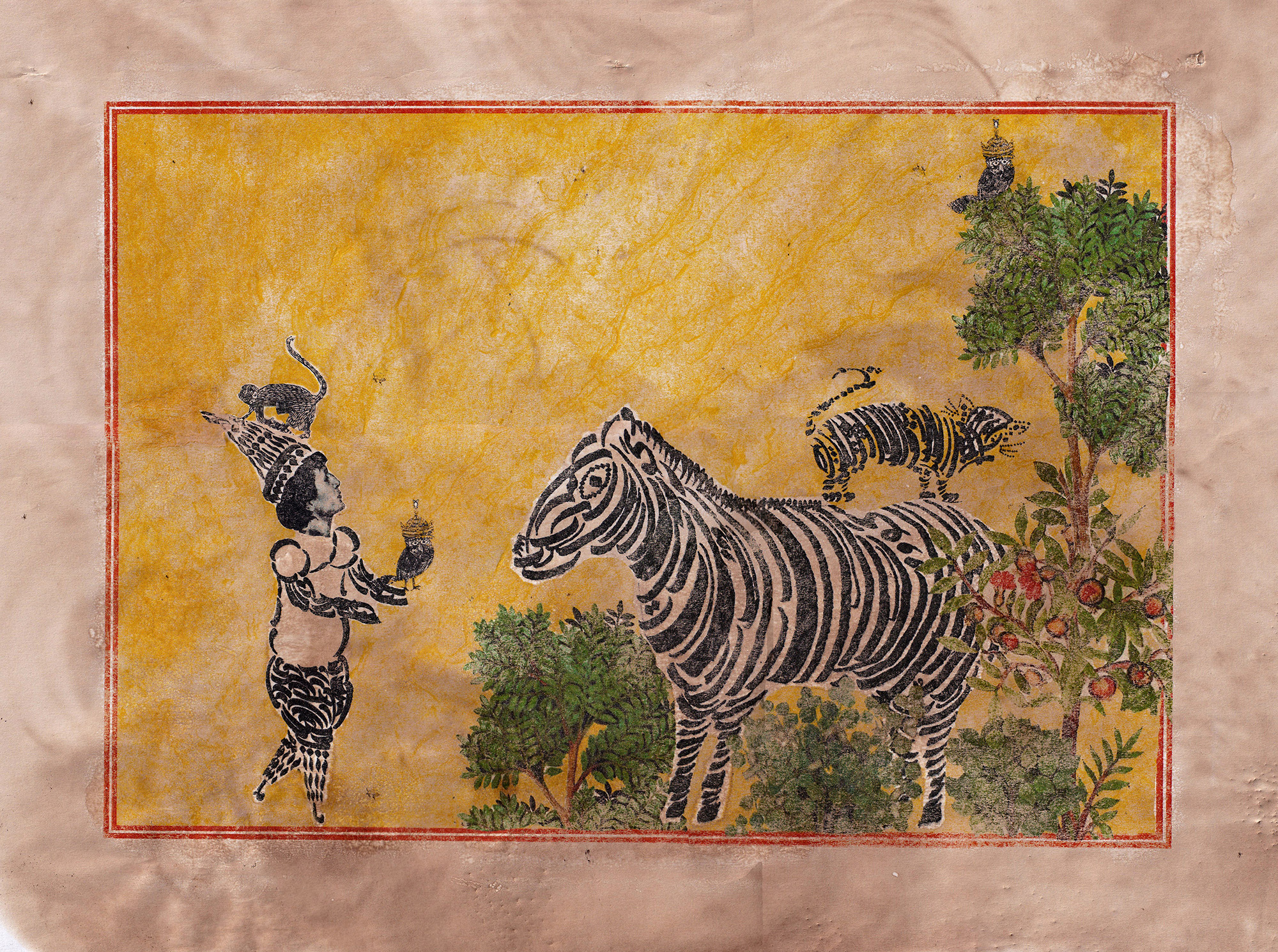 Born in Rasht, Iran in 1988, Barrangi travelled to Wakefield in 2017. His association with The Art House began as part of the Studio of Sanctuary residency programme, a one-of-a-kind initiative that supports artists who are refugees and asylum seekers to continue their artistic work. Since this time, Barrangi has quickly established a highly productive and internationally respected practice. 
His work centres on experiences of travel, journeys, and the artist's lived experience with immigration and disability. Inspired by Iranian mythological stories and contemporary social upheaval events, he has developed a signature style of bold imagery that combines elements of Persian calligraphy, old scientific illustration, and storytelling.
Dreamland is a celebration of the artist's working relationship with The Art House and his incredible success over the recent years. Central to the gallery, and made specifically for this exhibition, Barrangi has created his first 3D sculptures based on his wonderful world of characters that feature in his prints, which are exhibited for the very first time. 

Explore the exhibition
Hear our Programme Director, Damon Jackson-Waldock, introduce Mohammad Barrangi: Dreamland and explore the artist's life and and work.
---
Images:
Mohammad Barrangi, The Cat that Wanted to be a Tiger, 2021. Courtesy of the artist.
The artist working in the studio. Photos Ben Newbould and XPLOR.