At a time when military conflicts, the climate emergency and the cost of living are creating challenges at every scale, Two Destination Language are exploring hope. Lead artists Two Destination Language – Katherina Radeva (Bulgaria) and Alister Lownie (Scotland) – are working with Nadia Sokolenko (Ukraine) to find out what hope really is. What do we hope for? What does hope itself look like? How can we create and nourish hope?
In the broader context of work which acts as a factory of hope, the artists are working with visitors to The Art House in Wakefield to create an installation for Unlimited's new home in Wakefield. They're interested in every kind of hope, from thoughts on lunch to what our world might be like in future centuries, from childhood dreams to strategic plans to address global problems.
Commissioned by Unlimited  in partnership with the British Council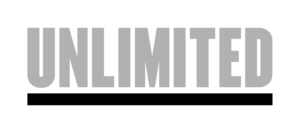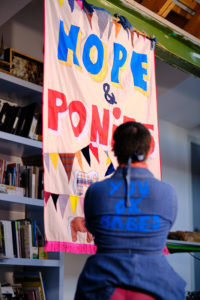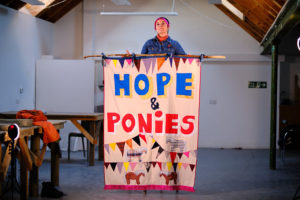 ---
About the artists
Two Destination Language
Led by Katherina Radeva and Alister Lownie, Two Destination Language make bold award-winning performance work which explores ideas of identity, belonging and boundaries. Their work tours in the UK and internationally. It can be seen on theatre stages, in village halls, in libraries, in galleries, in parks, along roads, in abandoned shops. They also create exhibitions, installations and print publications.
They work with other brilliant and often award-winning creatives and artists to create experiences which are touching, thought provoking, intellectually stimulating and very visually arresting. Their projects working with non-professional members of the community have been transformative for those involved and for the places they live, shared with public audiences like any of our other work. Their curatorial projects take shape in festivals they produce and conversations they undertake. Listening is a key method in their process and inclusion underpins everything they do.
Nadia Sokolenko
Based in Kviy, Ukraine, Nadia Sokolenko is currently Performing Arts Programme Manager in the Ukrainian Institute. She previously worked as a theatre critic, theatre & festival manager (Taking the Stage, Kurbas Emerging Ukrainian Theatre Directors Festival), curator, editor-in-chief of the Ukrainian Theatre Magazine, curator of the Scene 6 theatre space at Oleksandr Dovzhenko National Center, assistant director and dramaturg in theatre projects of Yara Arts Group (Dim=Ev=Home, Tychyna Zhadan & Sobaky, Scythian Stones). She was also behind the texts of the 3 exhibitions – Kurbas in Kyiv, Kurbas in Kharkiv and Kurbas: New Worlds.
---
Images: Courtesy Two Destination Language. Photo: Alister Lownie.
Image descriptions: 1. A woman in a blue denim dress and wearing pink-fringed headband and socks stands in front of a lapped wooden wall holding a large banner with the words 'Hope and Ponies'. 2. A woman in a blue denim dress sits in front of a large banner with the words 'Hope and Ponies'. 3. A woman in a blue dress and wearing pink headband holding a large banner with the words 'Hope and Ponies' inside a studio.