The Art House has been challenged to raise £12,000 in just one week.
Will you give to our Big Give Christmas Challenge and help us meet our goal?
Make a donation
We are excited to be taking part in The Big Give Christmas Challenge and are reaching out to our wonderful supporters to help us raise money for Artwalk, Wakefield's bi-monthly creative night out.
We need to raise £6000 through public donations and have an incredibly tight window of opportunity to do this. #GivingTuesday kicks off the campaign on 29 November and runs until 6 December and in this time, we are asking you to contribute what you can so that we can secure the future of Artwalk.
Did you notice that our November Artwalk falls within Giving Week? Join us on Wednesday 30 November to chat about the campaign and to make your donation. Plus you will have the chance to screen print a custom design onto a tote bag to take home for free!
Oh, and did we mention EVERY DONATION IS DOUBLED?
This campaign is achieved through match funding, meaning money is raised through pledges that then needs to be matched by public donations in order to release the pledged total. In other words, we have had £6000 pledged in the match fund by wonderful individuals and the Reed Foundation, and so now need to raise another £6000 through public donations, in order to receive the pledged total, which together will get us to our £12,000 target.
Every donation matters, no matter how small or how large, because the challenge fund means that every £1 you give is actually worth £2 to us (plus 50p more if you let us claim gift aid).
It's easy to donate, just go to our fundraising page anytime between 29 November and 6 December and enter your details. Pop the date in your calendar now so you don't forget!
What will we use the money for?
Your donation will help The Art House so that we can continue to run Artwalk, Wakefield's bi-monthly creative night out.
Artwalk has become a mainstay in Wakefield's Creative and Cultural Calendar and is a shining example of how The Art House helps to put artists and creativity at the heart of our community.
Most people are surprised to learn that The Art House doesn't receive any public funding to produce Artwalk. This is why we need your help for the mini festival to continue.
A donation of £10 could provide materials for free creative workshops for all ages.
A donation of £50 could support a community group to exhibit their work in empty shop spaces.
A donation of £500 could help commission an artist to work with the community and develop an artwork for exhibition.
Why is it worth supporting Artwalk and The Art House?
Artwalk takes art out of the gallery and into the community, making it engaging and accessible for everyone.  It showcases local artists, brings our community together, helps increase mid-week trade to local bars and restaurants and highlights the work of local community groups and creative projects. Artwalk is unique to Wakefield – no other city has anything quite like it.
"The enthusiasm on the night for work by professional to hobbyist is fantastic, it's a wholehearted good thing for Wakefield." – Clare Bridge (Wakefield Resident)
"Artwalk brings so much to the city we all love."  – Simon Cowling (Dean, Wakefield Cathedral)
"It gives me a chance to meet and talk to the public and to hear and see their responses to my work. It's invaluable." – Helen Riddle (Artist)
Our house is your house.
The Art House is the home of Creativity in Wakefield. Our 48 studios, three Maker Spaces and two Galleries house the largest group of artists and creatives under one roof in the city. We are also the only studio space purpose built for accessibility in the region, and one of the few in the country. Our exhibitions, open studios, public classes and free events provide a myriad of ways for people to get creative together.
We put artists and creatives at the heart of empowering our community and creating social change. In addition to producing Artwalk, we are also the first Studio of Sanctuary in the country for asylum seekers, we run arts programmes for mental health and wellbeing, our Adopt a School programme for Lawefield Lane Primary provides 10 hours of instruction in our Maker Spaces for every child in the school every year, and our Makey Wakey programme at The Ridings Shopping centre is using empty shops to help grow Wakefield's next generation of creative entrepreneurs, artists and community organisations.
Locally powered and locally funded.
Local is Artwalk's power – it's curated by Wakey for Wakey, which is why we believe it should also be funded locally – by the community. We know economic times are tough for all of us, but it's free events like Artwalk that will bring our community together in creative and cohesive ways to help get us through these tough times.
So, we ask you to give. Help support us and keep the local gem that is Artwalk going.
Thank you in advance for your support.
If you have any questions, or ideas for other ways that you can help support our Big Give Challenge, please contact info@the-arthouse.org.uk or 01924 312000. 
Make a donation
Help us spread the word!  Host a workshop or event to raise funds, pick up some leaflets to give to your friends, or share our Big Give social media posts with your followers and contacts, using the hashtag #ArtHouseBigGive.  Help us reach our goal and keep Artwalk going – together we can do it!
Important dates to remember:
Tuesday 29 November: #GivingTuesday
29 November–6 December: Giving Week
Wednesday 30 November: Artwalk
Pop in for a free, drop-in activity in our print studio during this November Artwalk. Take home your own screen printed tote bag and learn more about how you can support us in the campaign.
Other events at The Art House
during November Artwalk
Hang Zhang: Through the Party Ring
30 November 2022–5 February 2023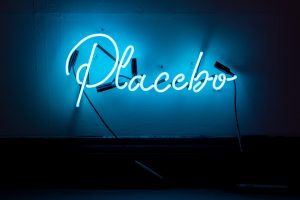 Reframing, Reclaiming
21 October 2022–8 January 2023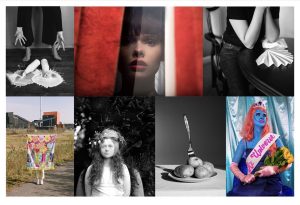 Loose Screw Film Festival
30 November–4 December